Fruma's Letter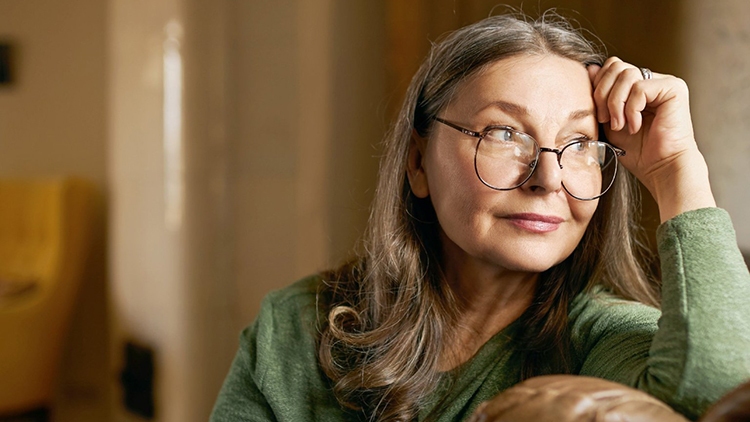 The following is a letter that was recently written to Michael Hathaway, Executive Director at Clinique Nouveau Départ, part of EHN Canada.
Dear Michael,
This letter has been a long time coming… it has taken me some time to "put my thoughts to paper," if you will.
It has been over 9 months since I was at Clinique Nouveau Départ.
When I first called, I was outside the emergency room at the Jewish General, scared and broken—oh, was I so, so scared. I was put through to Claude, who without knowing me, made sure that I would not be alone. She told me that there was no room for me that day and that I would need to wait three days until I could come in. I don't know how you did it—perhaps she felt the desperation in my voice—but she called me back one hour later and told me that she could get me admitted that same day. To this day I don't know what you had to do, but you somehow made it happen. That was the very first step of my recovery and healing.
I don't know how you choose your staff—yet, each and everyone of them, I cherish and truly miss. 
Hugue, who didn't judge when he took my intake.
Marie Eve, who was so, so kind. She opened up and told me that she, too, was like me, and showed me how it's possible to continue to recover and get one's life back on track. 
Linda, who was the first person to give me a hug and made sure I kept on getting hugs. She realized that was key to my getting better. 
Josue, who came to me on my first night, when I was shaking and felt so alone. He was a savior with such an essence of kindness. He told me that he would take care of me. Each night he made sure, a few times throughout the night, that I was okay. He knew that I would have night terrors, and would comfort me, along with Natalia, who would tell me over and over, "you are safe." 
Jamal, who was a father figure to me, so soft and kind. His love for the patients shines all over. 
Valerie, with whom I had an immediate connection. She could see into me and would get me to smile. 
Nathalie and Sarah, who wiped away many of my tears and kept on cheering me on and forward. 
Kristel, who saw me on the first Sunday I was there, so lost—she took me aside and told me, "it will be ok."
Valerie and Medina, the front-desk receptionists, whom, trust me, I drove crazy with my countless phone calls—before the end of my stay, they knew my numbers by heart!
The chefs, who greeted me each day with warm smiles. They gave me many recipes and would allow me to watch them cook.
Dominique, who truly cares for the patients and helps ease their loneliness by bringing them their favorite ice cream or food. Her thoughtfulness has no bounds. She talks to the patients and cheers them up. Dominique listened to me and showed constant compassion.
I will never forget the kindness of Dr Chiasson who asked me two questions that no one else ever had.
Do I feel safe with him?
Will I let him take care of me?
I had never felt safe and Dr Chiasson saw that immediately. He came to my bedside the second day to see how I was feeling. He, too, realized that hugs were key to my progress and recovery.
His nurse Mélanie, with whom I am still in touch. She ensures that my prescriptions are in order and asks me, really, "how are you doing?"
Michelle Bernard, who had a keen understanding about me being Chasidic and what that entails. She would share stories of where she lives and made me push myself so much in therapy.
How can I ever say enough about Gilles… When I had been an inpatient for about four days, I still didn't know who the therapist was assigned to me. Apparently, I had a lot of anger (this is an understatement)—but Gilles came to me and said, "Fruma, I respect you." I started to cry immediately. 
You see, I had lost everyone's respect—even my own. Yet, Gilles saw right through that. He has been with me each and every step. Even now, not a day goes by without speaking to him. I firmly believe that angels come down to earth in all shapes, forms, colors, and sizes. Gilles truly is one. He holds your heart inside of his and guards it and cherishes it until you are strong enough. Then he gives it back to you, but says he will always keep a part with him. I know this is true because I feel it.
I know I am forgetting so many people!
I never ever thought that I could become the person who I am today. I am now a proper mother, daughter, sister, and—thanks to God—I just became a grandmother. There are many blessings in recovery.
While I learned that having an addiction is not my fault, I also learned that recovery is my responsibility. This is something I will never forget.
What in essence I am trying to say is, "thank you, Michael." Thank you for believing in me and for all your patience. Thank you for always greeting me with kindness and never with judgement.
Thank you with my heart.
Warmly,
Fruma
If you're struggling with addiction and would like to talk to Fruma, you can write to her at [email protected]