Helper? Healer? Spiritual Guru? Edgewood's Jim Edwards Might Be All Three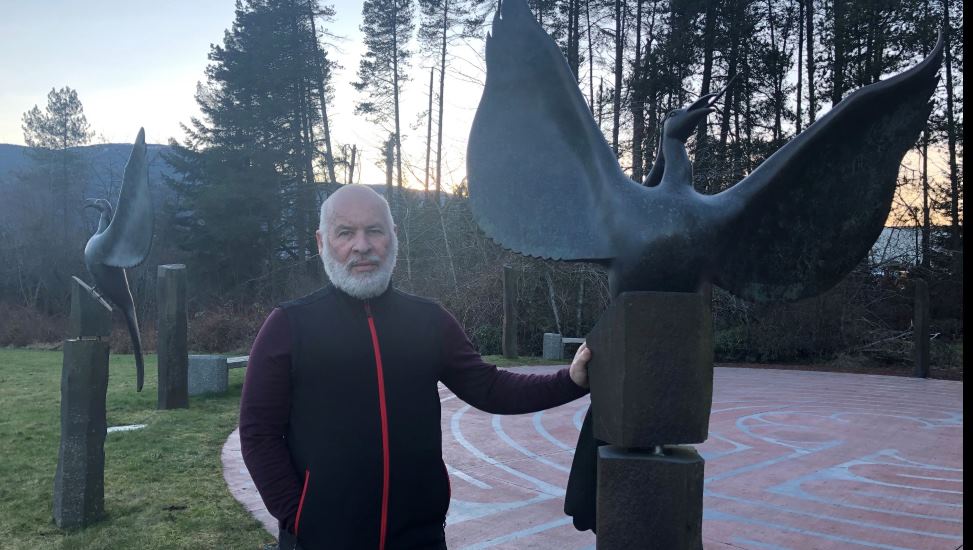 You'll find Jim Edwards devoting much of his time and energy to helping those who are finding themselves. Jim's profound wisdom and gentle spirit will calm even the most troubled of souls. With 28 years of sobriety under his belt, Jim knows how challenging substance use disorder can be.
Jim sums up his life in active addiction in one word, lonely. 
Shame was Jim's constant companion. Jim remembers feeling like a fraud and admits he was absent to his physical and mental health, and to his family. Jim began self-medicating to help him cope with his feelings of anxiety and inferiority. 
Using drugs and alcohol and other processes for 25 years, Jim notes that's a long time to avoid yourself. Jim wanted to be a man of significance, to be a good father and a loving husband. Jim longed to feel connected to people and like he belonged. For some time, drugs and alcohol did that for him. Drugs and alcohol are powerful medicine, Jim declares. But as Jim's tolerance increased, addiction controlled his life and brought pain and suffering to his family. 
On the outside, Jim looked like he was functioning. Jim held down a job, was married to the love of his life, Catharine, and had two beautiful daughters. But despite the positive events taking place in Jim's life, he continued spiraling downwards, and the consequences of his behavior grew more serious. Jim's wife began attending Al-Anon. One day Catharine told Jim, we can't live together anymore. Jim went off the deep end. His usage increased, and some months later, Jim was feeling suicidal. He had lost everyone he loved, except for his dog, Tiffany. Unfathomably, in Jim's darkest hour, Tiffany connected with Jim's spirit, and a kernel of hope was born. Jim found the courage to live. He entered treatment for the last time on November 13th, 1991.  
Turning adversity into growth. 
Upon completion of treatment Jim's sponsor gave him a challenging task. Jim, still feeling like an outsider, was asked to be the greeter at his home group. Being a greeter meant standing at the door and welcoming people into the meeting. The position was way out of Jim's comfort zone, and he didn't want to do it. But if he were to stay sober, Jim knew he had to face experiences that made him uncomfortable. Surprisingly, at least to Jim, everyone who came through those doors was happy and excited to see him. They shook his hand and hugged him. Jim didn't know it then, but that position was exactly what he needed. Connecting with others gave Jim a sense of belonging, which was the antidote to his feelings of loneliness, shame, and separation.  
Recovery requires actions rather than intentions.
Jim's sponsor wasn't finished with Jim yet. He advised Jim to be in service to his family. He told Jim, it wasn't about him anymore. So Jim turned his focus to his family. Being in service meant earning their trust and mending the broken fences he had created. Jim's attentiveness and reliability made a considerable difference in Jim's life and the lives of his family. For the first time in a long while, Jim began feeling hopeful. 
Since then, Jim's personal experience has helped hundreds of people who also struggle with addiction. Jim is a social worker who has worked in group homes, with marginalized people and people on the street. Jim came to Edgewood in 2005. Residential treatment was a big step up from what Jim had been doing. Jim felt honored to be working in Edgewood's fast-paced, intense environment. Most people are only at Edgewood for approximately six weeks, and we want to make every minute count. Jim helps his patients face their toughest challenges – themselves. Jim shows his patients how their negative core belief systems, dishonest thinking, and impulsive behavior work against them.
Addiction has an upside. 
Addiction is a very treatable illness, and people can and do recover. Jim wants you to know there is so much hope. The trick is not to think about quitting substance forever. Jim notes, every time he said I'll quit, he got worse. Jim learned not to focus on quitting but instead to fill up his life with meetings, service work, and giving back to his family. When you're busy and engaged in positive activities, the desire to escape yourself goes away.
Everyone I see that is working a program of recovery is getting healthy.
If you hear the grim statistics on recovery, don't believe them. The only way you won't succeed is to quit trying. Just like people don't get sick overnight, they don't get well overnight, either. Recovery is not a straight line, Jim remarks, but his work at Edgewood Health Network in Nanaimo has shown him even the most resistant patients can turn their lives around. Jim feels blessed to witness miracles every day. It's not just the patients in treatment who are getting well, either. Recovery touches their families, breaking the chains of addiction for future generations.
What do three wise men with 101 years of sobriety have in common?
They all work at Edgewood, and between them have 101 years of sobriety combined! Edgewood is planning a 2-day recovery refresher course this spring for alumni that will feature Jim Edwards, John Lawlor, and Sergio Orlando. This is an incredible opportunity to fine-tune and revisit your Edgewood experience. Education is a powerful learning tool, and by keeping yourself informed and up to date with addiction-specific treatment methods and state-of-the-art cognitive, behavioral, and social therapies, you're guaranteed to improve all aspects of life.
If you would like to learn more about Edgewood's 2 –day recovery refresher course or if you have questions about addiction and mental health treatment programs provided by EHN Canada, please call us at one of the numbers below. Our phone lines are open 24/7—so you can call us anytime.
1-855-466-4098 for Bellwood Health Services in Toronto, ON
1-855-886-2964 for EHN Sandstone, in Calgary, AB
1-866-677-5510 for Edgewood Treatment Centre in Nanaimo, BC
1-866-549-8731 for EHN Whiterock, in Surrey, BC
1-866-517-4395 for Clinique Nouveau Depart in Montreal, QC